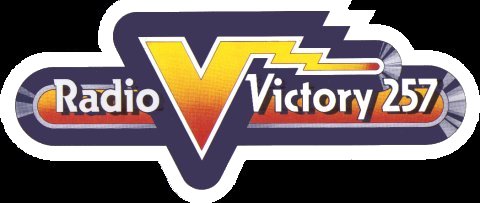 Radio Victory originally started broadcasting in the UK to Hampshire, West Sussex and the Isle of Wight on the 14th October 1975. The station was based in Portsmouth and transmitted on 257 metres MW (1170 kHz) and 95.0 MHz VHF. Victory lost the area franchise when it was renewed around 1986.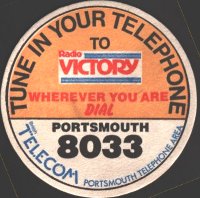 Radio Victory was replaced by Ocean Sound and Power FM which were then bought out by Southern Radio group (Southern Sound) around 1990.
Click here for more information on Ocean Sound.
Victory made a come back during the past years in the Solent area although it was very different to the original station. Again it was based in Portsmouth and was initially a 28 day RSL station on various occasions before finding a more permanent home on the Solent Cable network on 95.6 MHz. In the summer of 1999 the 95.6 frequency was dropped and they changed to a normal FM transmitter on 107.4 FM which could be heard on a standard FM radio.
The station was rebranded as 107.4 The Quay after being acquired by the Local Radio Company and was aimed at a more mature audience than before. There was another name change to Quay radio before being sold to Celador who renamed the station to The Breeze Hampshire. In 2019 Bauer Radio acquired Celador who have now re-branded the station as part of Greatest Hits Radio.
Click here for the Greatest Hits Radio web site.
In February 2021 a new online station called Victory Online was launched. This isn't connected to the original Radio Victory but does have a few of the earlier Victory presenters of the 70's and 80's.