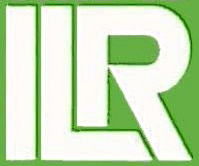 About Us
Please note that this is an unofficial nostalgia site for UK commercial radio and is not linked in any way with the stations themselves.
During the late 1990s, Mark Tansey and Sean Saunders collaborated in a project to get the jingles of their favourite radio stations together in one place. We then launched the website in August 2000 under the name of This is ILR which then became Local Radio Archive in 2020. The site has expanded vastly over the years thanks to material sent in from other people.
Independent Local Radio started on the 8th October 1973 with the launch of LBC, the UK's first commercial radio station. Capital Radio was the next to launch a week later. Throughout the 70's and 80's many more commercial radio stations appeared.
This site looks back at the history of Independent Local Radio stations (mainly in the South East of England). We have expanded to include a few stations in other areas of the country and may in the future include more recent commercial radio stations.
Copyright remains with the various audio production companies. The audio files and anything else on this site are for personal use only. All logos and trademarks on this site are the property of their respective owner.