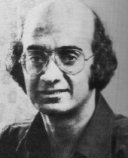 Tony Myatt

Smooth talking Tony Myatt is Capital Radio's late night man. Starting out on Rediffusion, he hosted a variety of programmes before spending some four years in Hong Kong. There he not only worked for commercial radio, but also as a reporter and feature writer. Back in Britain again, Tony found himself presenting a weekly show on Radio Two Nightflight from midnight till 2 am. But daytime listeners may have heard him without even realising. For Tony's voice was heard in nearly every show as he announced forthcoming programmes in his trailers. But it wasn't until he started with Capital, that he was to get his own afternoon show and the name 'Topless Tone'! A spell of jaundice took Tony off the airwaves for many months, and when he returned he took over odd shows whilst he recuperated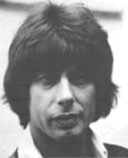 Roger Scott

32 year old (in 1976) Roger Scott's first interest in radio was whilst he was a merchant seaman. Sculling around the world there was little else to do than listen to the radio. Back in Britain in 1966, Roger read about the Local Radio Association in one of the Sunday papers. He was so interested in becoming involved in commercial radio in Britain, that he went off to America to learn the trade. He went from WPTR in Albany to a station in Montreal, to Halifax and then back to the Montreal station as a programme director. In 1970, when the Conservatives came into power and pledged commercial radio, Roger returned to Britain, but a little prematurely. Firstly he worked for Associated Newspapers who had plans for a station and then for the United biscuits Network. In between times he ran a production company making syndicated radio programmes for America and Australia.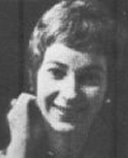 Joan Shenton

An Oxford graduate with a BA (Honours) degree in modern languages, Joan has written and broadcast in Spanish for the BBC's Latin American Service. After four very successful years as an interviewer, reporter and presenter with the BBC's Nationwide, Joan went on to become a regular interviewer with Thames TV. Still with Thames on a small scale, she has spent the last three years with Capital Radio first on a morning shown with Tommy Vance and now on Person to Person, a hospital request programme.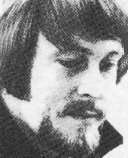 David Symonds

Born in Oxford and educated in Berkhamstead, Hertfordshire, Dave read Botany at Oxford for a year. Shortly after leaving university, he headed for New Zealand. Spending a while as a lumberjack, he applied and got a job at the New Zealand Broadcasting Corporation. Returning to Britain in 1965, Dave joined the BBC as an announcer. Before long, he was presenting Playtime, Newly Pressed and Breakfast Special, but his jump to fame was with Easybeat. In 1967, he went freelance and worked for both Radio One and Luxembourg. Before joining Capital Radio in 1973, Dave worked as the commercial production manager for Luxembourg and as a record producer. After a period of time with Portsmouth's Radio Victory he left to pursue his career in another direction.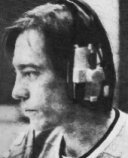 Tommy Vance

Possibly one of the most experienced yet unappreciated DJ's is 31 year old (in 1976) Tommy Vance. Starting out in Life as a merchant seaman, Tommy went on to be a disc jockey in Canada and America. He worked for many stations there before returning to these shores in 1966. Then he worked for Radios Caroline; Luxembourg and London. When Radio One opened up he co-hosted Top Gear with John Peel before going on to present a number of highly successful shows for the network. What's New, TV on Radio, and Radio One Club, to name a few. After leaving Radio One and up until joining Capital in 1973, he worked in BBC World Service, BFBS, and was first presenter of Disco 2, BBC 2's first rock programme. He also spent some time with the short lived International Service of Radio Monte Carlo. On joining Capital he presented a number of daily shows before finally taking over a four hour show on Saturdays.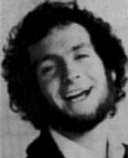 Kenny Everett

Born as Maurice Cole on Christmas Day 1944. This Liverpudlian was soon entertaining the teachers at St. Edwards Primary. After a long bout of educational fever, Ken touched down to south Africa to help out at St. Peter Calvier School for budding Missionaries, but alas they didn't like his help and he returned to Liverpool. On the suggestion of a humorous friend, one Alan Edward Beeby, Kenny decided to launch some zany tapes in the direction of Broadcasting House. After showing very little interest, Auntie Beeb finally invited this nut down to be interviewed on the Home Service. Well the BBC wasn't really ready for all of this, so they suggested (under the table of course) that big Ken approach the pirate stations; doing so, 'Big L' pulled the lad in. Radio London listeners were heartbroken when Kenny moved onto land permanently to join the BBC in May 1967. Ken joined the Radio One team in October 1967, presenting Midday Spin and Where It's At with Chris Denning. From January to June 1968 he presented two hours of madness on Sunday called The Kenny Everett Show. In July he finally got a daily show. 1970 found Kenny on his way out of Radio One in a hurry, he got sacked for something he said. For the next three years he worked for various radio and television stations in Britain and Europe, before getting a starting berth on Capital Radio in London. For the first year and a bit, Kenny worked with his old buddy Dave Cash in the morning, then by himself and after a nervous breakdown, he retired to doing commercials and two weekend shows.
From the book "The Music Spinners, Britain's Radio DJs", edited by Nick Oakley & Dave Gotz, © 1976 MRP Books.
Click here for more info on Kenny Everett and details on how he made his jingles.