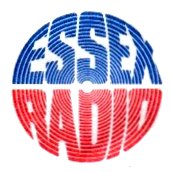 Somewhere Special
Essex Radio began broadcasting in the UK on the 12th September 1981 from Southend and the 10th December 1981 from Chelmsford. It could be heard in the Southend area on 210 metres (1431 kHz) MW / 95.3 FM and in the Chelmsford area on 220 metres (1359 kHz) MW / 96.4 FM.
For more information about the early days of Essex Radio, check out Pete Sipple's site here.
In November 1985, a plan to group ILR stations together and BBC local stations together meant a change in the FM frequencies. 95.3 became 96.3 and 96.4 became 102.6.
On the 16th July 1989 Essex Radio split frequencies and created a new station called Breeze on the AM frequencies. Breeze AM was also heard in other areas of the country were the Essex Radio group took over various stations. Essex Radio was renamed Essex FM and the Essex Radio group was taken over by GWR. The AM service became Classic Gold Radio and the GWR group merged with GCap Media. GCap has since become Global Radio and the Essex AM service was renamed Gold Radio. Essex FM was rebranded Heart Essex in 2010.
Click here for the Heart Essex web site.
Click here for the Gold Radio web site.